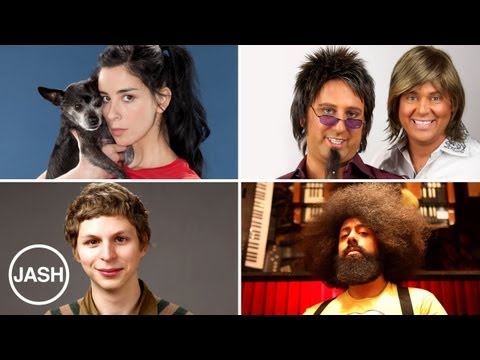 Google is launching a YouTube comedy channel and has approached comedians Sarah Silverman, Michael Cera, duo Tim Heidecker and Eric Wareheim, and rap-comic Reggie Watts to found and run the network.
"Jash," which is a slightly altered version of "Josh" (which was already taken) is the official name, with acronym "Just Attitude So Hey" coming later, Silverman tells THR.

"Literally, we were at a restaurant and Tim said, 'Just attitude!' Which is so Tim. And then Michael Cera said, 'So…hey?' Which is so Michael Cera."
Silverman continues telling THR exactly how the YouTube channel will work.
"We each have pages within Jash and we each can curate those pages. This is what we think is funny. It may not be your cup of tea, but there's no testing involved, there's no second-guessing of what a 14-year-old boy would like. It's just a place to do stuff and fail or not fail," says Silverman.
Wareheim adds that users can expect a "bulls***-free experience" and Cera says it will definitely be "quality over quantity."